LAST SECTOR DATA ON May 24, 2017
SOURCE: Google.com
---
HIGHEST YIELDING STOCKS IN THE DOW JONES INDUSTRIAL AVERAGE ON MAR 13, 2017

Verizon Communications Inc 4.67%
Chevron Corporation 3.95%
Pfizer Inc 3.75%
Exxon Mobil Corporation 3.68%
The Coca-Cola Co 3.52%

---
HIGHEST YIELDING STOCKS IN THE DOW JONES INDUSTRIAL AVERAGE ON DEC 9, 2016

Verizon Communications Inc 4.51%
Pfizer Inc 3.79%
Chevron Corporation 3.73%
Cisco Systems, Inc 3.46
Exxon Mobil Corporation 3.37%

---
UNDERVALUED STOCK: Verizon Communications Inc. (VZ)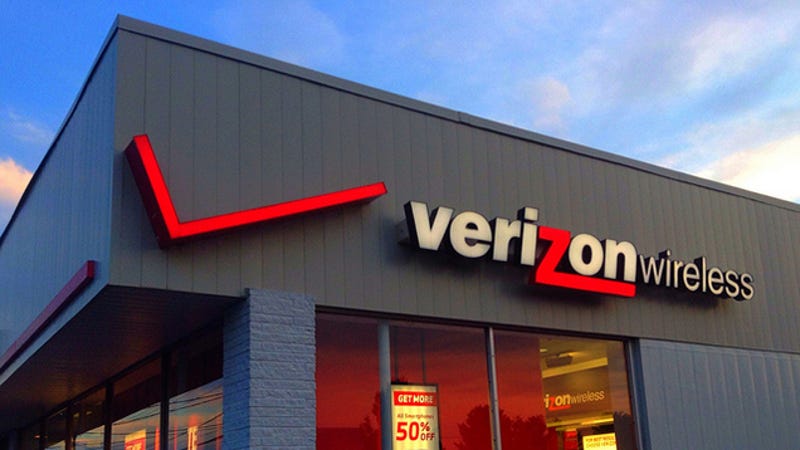 Verizon Communications Inc. (Verizon) is a holding company. The Company, through its subsidiaries, provides communications, information and entertainment products and services to consumers, businesses and governmental agencies. The Company offers voice, data and video services and solutions on its wireless and wireline networks. The Company's segments include Wireless and Wireline. The Wireless segment offers communications products and services, including wireless voice and data services and equipment sales that are provided to consumer, business and government customers across the United States. The Wireline's segment offers voice, data and video communications products and services, such as broadband video and data, corporate networking solutions, data center and cloud services, security and managed network services and local and long distance voice services. The Company provides these products and services to consumers as well as to carriers, businesses and government customers.
This stock has various tailwinds making it a good holding. First, revenues are increasing due to mobile and broadband usage. Second, the dividend yield is significantly higher than average. Third, it is the largest telecommunications company in the United States.
UNDERVALUED STOCK: United Continental Holdings Inc (UAL)
UAL Chart ⇨ UAL Report ⇨ UAL Article ⇨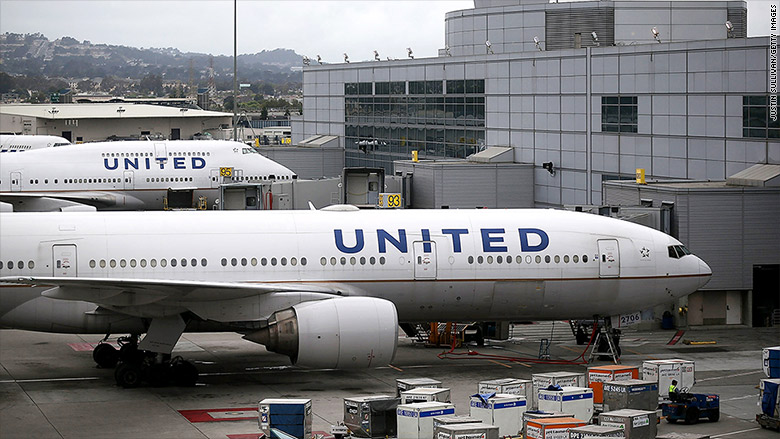 United Continental Holdings, Inc. (UAL) is a holding company and its principal subsidiary is United Air Lines, Inc. (United). The Company transports people and cargo through its mainline operations. It has global air rights in North America, Asia-Pacific, Europe, Middle East, Africa and Latin America. The Company, through United and its regional carriers, operates an average of approximately 5,000 flights a day to over 340 airports across six continents from its hubs at Newark Liberty International Airport (Newark Liberty), Chicago O'Hare International Airport (Chicago O'Hare), Denver International Airport (Denver), George Bush Intercontinental Airport (Houston Bush), Los Angeles International Airport (LAX), A.B. Won Pat International Airport (Guam), San Francisco International Airport (SFO) and Washington Dulles International Airport (Washington Dulles). It has contractual relationships with regional carriers to provide regional jet and turboprop service branded as United Express.
This stock has various tailwinds making it a good holding. First, low oil prices has dramatically decreased expenses. Second, the price-to-earnings and prices-to-sales are significantly lower than average. Third, it is among the world's largest airlines. Fourth, total passengers is set to double to 7 billion by 2034, according to the International Air Transport Association (IATA).

Gigantic Bill Gates Trade Highlights Insider Selling: Microsoft, Facebook, McDonald's, Salesforce, Delta Air and More
SOURCE: 247wallst.com COMPANY: Microsoft DATE: October 29, 2016
SUMMARY:
One of the world's most famous technology pioneers was selling Microsoft Inc. (NASDAQ: MSFT) shares this week.

VIEW 247wallst.com ARTICLE ...
---
Warren Buffett's Berkshire Reduces Stake in Wal-Mart Stores
SOURCE: dataroma.com COMPANY: Wal-Mart Stores DATE: 31 Mar 2016
SUMMARY:
Warren Buffett's Berkshire Reduces Stake in Wal-Mart Stores

VIEW dataroma.com ARTICLE ...
---
Market Cap to GDP: An Updated Look at the Buffett Valuation Indicator
SOURCE: advisorperspectives.com COMPANY: Vanguard Total Stock Market ETF DATE: June 3, 2016
SUMMARY:
Market Cap to GDP is a long-term valuation indicator that has become popular in recent years, thanks to Warren Buffett.

VIEW advisorperspectives.com ARTICLE ...
---
Warren Buffet Increases Stake in Phillips 66
SOURCE: investopedia.com COMPANY: Phillips 66 DATE: June 6, 2016
SUMMARY:
Warren Buffett's Berkshire Hathaway Inc. increased its position in Phillips 66 (PSX) and acquired almost 643,000 shares, valued at $64 million. Berkshire now owns 15% of Phillips.

VIEW investopedia.com ARTICLE ...
---
Buffett's Berkshire Hathaway Discloses Stake in Kinder Morgan
SOURCE: Bloomberg.com COMPANY: Kinder Morgan Inc. DATE: February 16, 2016
SUMMARY:
Stake was 26.5 million shares as of Dec. 31, filing shows ... Warren Buffett's Berkshire Hathaway Inc. added an investment in Kinder Morgan Inc. during the fourth quarter, snapping up shares of the pipeline operator as its market value plunged. ... Kinder Morgan's shares fell 65 percent last year amid a slump in energy prices.
VIEW Bloomberg.com VIDEO ...
---
Berkshire's $1 Billion Apple Bet Suggests Faith in Product Pipeline
SOURCE: BLOOMBERG.COM DATE: May 16, 2016
SUMMARY:
Buffett's Berkshire Declares $1.07 Billion Stake in Apple
VIEW BLOOMBERG.COM VIDEO ...
---
This Could Be the End of the Tech Boom
SOURCE: BLOOMBERG.COM DATE: May 18, 2016
SUMMARY:
This Could Be the End of the Tech Boom. IPOs have dried up. Companies have not been able to raise money from initial public offerings in 2016. Tech IPO companies such as Twitter and GoPro have dropped significantly in the past few years. 150 Unicorns are waiting to go public. The last time the IPO market was this bad was in 2009.
VIEW BLOOMBERG.COM VIDEO ...
---
Stock Market Valuations
One way of determining the level of the stock market is by comparing the
Wilshire Total Market Index
to GDP. At the peak of previous bull markets, the Index was far above GDP. This ratio indicates stocks are currently overvalued. Another method of determining the level of the market is by looking at the
Shiller PE
. The Shiller PE is currently significantly higher than the historical average, indicating stocks are overvalued.
Undervalued Stock Defined
An undervalued stock is defined as a stock that is selling at a price significantly below what is assumed to be its intrinsic value. For example, if a stock is selling for $50, but it is worth $100 based on predictable future cash flows, then it is an undervalued stock. Numerous popular books discuss undervalued stocks. Examples are The Intelligent Investor by Benjamin Graham, also known as "The Dean of Wall Street," and The Warren Buffett Way by Robert Hagstrom. The Intelligent Investor puts forth Graham's principles that are based on mathematical calculations such as the price/earning ratio. He was less concerned with the qualitative aspects of a business such as the nature of a business and its management. Graham's ideas had a significant influence on the young Warren Buffett, who later became a famous US billionaire. Warren Buffett, also known as "The Oracle of Omaha," stated that the value of a business is the sum of the cash flows over the life of the business discounted at an appropriate interest rate.[1] This is in reference to the ideas of John Burr Williams. Therefore, one would not be able to predict whether a stock is undervalued without predicting the future profits of a company and future interest rates. Buffett stated that he is interested in predictable businesses and he uses the interest rate on the 10-year treasury bond in his calculations. Therefore, an investor has to be fairly certain that a company will be profitable in the future in order to consider it to be undervalued. For example, if a risky stock has a PE ratio of 5 and the company becomes bankrupt, this would not be an undervalued stock. Some qualities of companies with undervalued stocks are: The company's earning history is stable. The company does not specialize in high-technology that can become obsolete overnight. The company is not in the middle of some financial scandal. The company's low PE ratio is not due to profits realized from capital gains. The company's low PE ratio is not due to a major decline in profitability. The company's PE ratio is below its average PE ratio for the last 10 years. The company is selling at a price below its tangible asset value. The company's trailing 3-years earnings has risen over the past 10 years. The company's credit rating is AAA, AA, or A, or even better, there is no rating because there is no debt at all. The company did not have a loss during the last recession. One can better check for the EPG ratio also for calculating under valued stocks. An excellent stock at a fair price is more likely to be undervalued than is a poor stock at a low price, according to Charles Munger, the Harvard-educated partner of Buffett. An excellent stock continues to rise in value over the long term, while a poor stock declines in value. An undervalued stock will usually have a low PE ratio. For example, a PE ratio of 10 is much better than a PE ratio of 20. Some high-flying Internet stocks had PE ratios of 30, 40, 50, 100, 200 or more in year 2000, prior to the bursting of the Internet stock bubble. Investors of these Internet stocks did not purchase undervalued stocks, as they later learned.
Source: Wikipedia
Price to Earnings (P/E)
Now that the analyst has several EPS figures (historical and forecasts), the analyst will be able to look at the most common valuation technique used, the price to earnings ratio, or P/E. To compute this figure, one divides the stock price by the annual EPS figure. For example, if the stock is trading at $10 and the EPS is $0.50, the P/E is 20 times. A complete analysis of the P/E multiple includes a look at the historical and forward ratios. Historical P/Es are computed by taking the current price divided by the sum of the EPS for the last four quarters, or for the previous year. Historical trends of the P/E should also be considered by viewing a chart of its historical P/E over the last several years (one can find this on most finance sites like Yahoo Finance). Specifically consider what range the P/E has traded in so as to determine whether the current P/E is high or low versus its historical average. Forward P/Es reflect the future growth of the company into the future. Forward P/Es are computed by taking the current stock price divided by the sum of the EPS estimates for the next four quarters, or for the EPS estimate for next calendar or fiscal year or two. P/Es change constantly. If there is a large price change in a stock, or if the earnings (EPS) estimates change, the ratio is recomputed.
Source: Wikipedia
Intrinsic value (finance)
In finance, intrinsic value refers to the value of a company, stock, currency or product determined through fundamental analysis without reference to its market value.[1] It is also frequently called fundamental value. It is ordinarily calculated by summing the discounted future income generated by the asset to obtain the present value. It is worthy to note that this term may have different meanings for different assets.
Source: Wikipedia
Earnings per share (EPS)
EPS is the net income available to common shareholders of the company divided by the number of shares outstanding. Usually there will be two types of EPS listed: a GAAP (Generally Accepted Accounting Principles) EPS and a Pro Forma EPS, which means that the income has been adjusted to exclude any one time items as well as some non-cash items like amortization of goodwill or stock option expenses. The most important thing to look for in the EPS figure is the overall quality of earnings. Make sure the company is not trying to manipulate their EPS numbers to make it look like they are more profitable. Also, look at the growth in EPS over the past several quarters / years to understand how volatile their EPS is, and to see if they are an underachiever or an overachiever. In other words, have they consistently beaten expectations or are they constantly restating and lowering their forecasts? The EPS number that most analysts use is the pro forma EPS. To compute this number, use the net income that excludes any one-time gains or losses and excludes any non-cash expenses like stock options or amortization of goodwill. Then divide this number by the number of fully diluted shares outstanding. Historical EPS figures and forecasts for the next 1–2 years can be found by visiting free financial sites such as Yahoo Finance (enter the ticker and then click on "estimates").
Source: Wikipedia
Earnings yield
Earnings yield is the quotient of earnings per share divided by the share price. It is the reciprocal of the P/E ratio. The earnings yield is quoted as a percentage, allowing an easy comparison to going bond rates. The earnings yield can be used to compare the earnings of a stock, sector or the whole market against bond yields. Generally, the earnings yields of equities are higher than the yield of risk-free treasury bonds. Some of this may result in dividends, while some may be kept as retained earnings. The market price of stocks may increase or decrease, reflecting the additional risk involved in equity investments. The average P/E ratio for U.S. stocks from 1900 to 2005 is 14, which equates to an earnings yield of over 7%.
Source: Wikipedia
S&P 500 index components
A
•
AA
•
AAL
•
AAP
•
AAPL
•
ABBV
•
ABC
•
ABT
•
ACN
•
ADBE
•
ADI
•
ADM
•
ADP
•
ADS
•
ADSK
•
AEE
•
AEP
•
AES
•
AET
•
AFL
•
AGN
•
AIG
•
AIV
•
AIZ
•
AJG
•
AKAM
•
ALK
•
ALL
•
ALLE
•
ALXN
•
AMAT
•
AME
•
AMG
•
AMGN
•
AMP
•
AMT
•
AMZN
•
AN
•
ANTM
•
AON
•
APA
•
APC
•
APD
•
APH
•
ATVI
•
AVB
•
AVGO
•
AVY
•
AWK
•
AXP
•
AYI
•
AZO
•
BA
•
BAC
•
BAX
•
BBBY
•
BBT
•
BBY
•
BCR
•
BDX
•
BEN
•
BF-B
•
BHI
•
BIIB
•
BK
•
BLK
•
BLL
•
BMY
•
BRK-B
•
BSX
•
BWA
•
BXP
•
C
•
CA
•
CAG
•
CAH
•
CAT
•
CB
•
CBG
•
CBS
•
CCI
•
CCL
•
CELG
•
CERN
•
CF
•
CFG
•
CHD
•
CHK
•
CHRW
•
CI
•
CINF
•
CL
•
CLX
•
CMA
•
CMCSA
•
CME
•
CMG
•
CMI
•
CMS
•
CNC
•
CNP
•
COF
•
COG
•
COH
•
COL
•
COP
•
COST
•
CPB
•
CPGX
•
CRM
•
CSCO
•
CSRA
•
CSX
•
CTAS
•
CTL
•
CTSH
•
CTXS
•
CVS
•
CVX
•
CXO
•
D
•
DAL
•
DD
•
DE
•
DFS
•
DG
•
DGX
•
DHI
•
DHR
•
DIS
•
DISCA
•
DISCK
•
DLPH
•
DLR
•
DLTR
•
DNB
•
DO
•
DOV
•
DOW
•
DPS
•
DRI
•
DTE
•
DUK
•
DVA
•
DVN
•
EA
•
EBAY
•
ECL
•
ED
•
EFX
•
EIX
•
EL
•
EMC
•
EMN
•
EMR
•
ENDP
•
EOG
•
EQIX
•
EQR
•
EQT
•
ES
•
ESRX
•
ESS
•
ETFC
•
ETN
•
ETR
•
EW
•
EXC
•
EXPD
•
EXPE
•
EXR
•
F
•
FAST
•
FB
•
FBHS
•
FCX
•
FDX
•
FE
•
FFIV
•
FIS
•
FISV
•
FITB
•
FL
•
FLIR
•
FLR
•
FLS
•
FMC
•
FOX
•
FOXA
•
FRT
•
FSLR
•
FTI
•
FTR
•
GAS
•
GD
•
GE
•
GGP
•
GILD
•
GIS
•
GLW
•
GM
•
GOOG
•
GOOGL
•
GPC
•
GPN
•
GPS
•
GRMN
•
GS
•
GT
•
GWW
•
HAL
•
HAR
•
HAS
•
HBAN
•
HBI
•
HCA
•
HCN
•
HCP
•
HD
•
HES
•
HIG
•
HOG
•
HOLX
•
HON
•
HOT
•
HP
•
HPE
•
HPQ
•
HRB
•
HRL
•
HRS
•
HSIC
•
HST
•
HSY
•
HUM
•
IBM
•
ICE
•
IFF
•
ILMN
•
INTC
•
INTU
•
IP
•
IPG
•
IR
•
IRM
•
ISRG
•
ITW
•
IVZ
•
JBHT
•
JCI
•
JEC
•
JNJ
•
JNPR
•
JPM
•
JWN
•
K
•
KEY
•
KHC
•
KIM
•
KLAC
•
KMB
•
KMI
•
KMX
•
KO
•
KORS
•
KR
•
KSS
•
KSU
•
L
•
LB
•
LEG
•
LEN
•
LH
•
LKQ
•
LLL
•
LLTC
•
LLY
•
LM
•
LMT
•
LNC
•
LOW
•
LRCX
•
LUK
•
LUV
•
LVLT
•
LYB
•
M
•
MA
•
MAC
•
MAR
•
MAS
•
MAT
•
MCD
•
MCHP
•
MCK
•
MCO
•
MDLZ
•
MDT
•
MET
•
MHK
•
MJN
•
MKC
•
MLM
•
MMC
•
MMM
•
MNK
•
MNST
•
MO
•
MON
•
MOS
•
MPC
•
MRK
•
MRO
•
MS
•
MSFT
•
MSI
•
MTB
•
MU
•
MUR
•
MYL
•
NAVI
•
NBL
•
NDAQ
•
NEE
•
NEM
•
NFLX
•
NFX
•
NI
•
NKE
•
NLSN
•
NOC
•
NOV
•
NRG
•
NSC
•
NTAP
•
NTRS
•
NUE
•
NVDA
•
NWL
•
NWS
•
NWSA
•
O
•
OI
•
OKE
•
OMC
•
ORCL
•
ORLY
•
OXY
•
PAYX
•
PBCT
•
PBI
•
PCAR
•
PCG
•
PCLN
•
PDCO
•
PEG
•
PEP
•
PFE
•
PFG
•
PG
•
PGR
•
PH
•
PHM
•
PKI
•
PLD
•
PM
•
PNC
•
PNR
•
PNW
•
PPG
•
PPL
•
PRGO
•
PRU
•
PSA
•
PSX
•
PVH
•
PWR
•
PX
•
PXD
•
PYPL
•
QCOM
•
QRVO
•
R
•
RAI
•
RCL
•
REGN
•
RF
•
RHI
•
RHT
•
RIG
•
RL
•
ROK
•
ROP
•
ROST
•
RRC
•
RSG
•
RTN
•
SBUX
•
SCG
•
SCHW
•
SE
•
SEE
•
SHW
•
SIG
•
SJM
•
SLB
•
SLG
•
SNA
•
SNI
•
SO
•
SPG
•
SPGI
•
SPLS
•
SRCL
•
SRE
•
STI
•
STJ
•
STT
•
STX
•
STZ
•
SWK
•
SWKS
•
SWN
•
SYF
•
SYK
•
SYMC
•
SYY
•
T
•
TAP
•
TDC
•
TDG
•
TE
•
TEL
•
TGNA
•
TGT
•
TIF
•
TJX
•
TMK
•
TMO
•
TRIP
•
TROW
•
TRV
•
TSCO
•
TSN
•
TSO
•
TSS
•
TWX
•
TXN
•
TXT
•
TYC
•
UA
•
UAL
•
UDR
•
UHS
•
ULTA
•
UNH
•
UNM
•
UNP
•
UPS
•
URBN
•
URI
•
USB
•
UTX
•
V
•
VAR
•
VFC
•
VIAB
•
VLO
•
VMC
•
VNO
•
VRSK
•
VRSN
•
VRTX
•
VTR
•
VZ
•
WAT
•
WBA
•
WDC
•
WEC
•
WFC
•
WFM
•
WHR
•
WLTW
•
WM
•
WMB
•
WMT
•
WRK
•
WU
•
WY
•
WYN
•
WYNN
•
XEC
•
XEL
•
XL
•
XLNX
•
XOM
•
XRAY
•
XRX
•
XYL
•
YHOO
•
YUM
•
ZBH
•
ZION
•
ZTS
•
S&P 400 index components
AAN
•
AAP
•
ACC
•
ACIW
•
ACM
•
ACXM
•
ADVS
•
AEO
•
AFG
•
AGCO
•
AHL
•
AJG
•
AKRX
•
ALB
•
ALEX
•
ALGN
•
ALK
•
AMCX
•
AMD
•
ANF
•
ANN
•
ANSS
•
AOL
•
AOS
•
APOL
•
ARE
•
ARRS
•
ARW
•
ASB
•
ASH
•
ASNA
•
ATML
•
ATO
•
ATR
•
AVP
•
AVT
•
AYI
•
BC
•
BDC
•
BEAV
•
BID
•
BIG
•
BIO
•
BKH
•
BMR
•
BMS
•
BOH
•
BR
•
BRO
•
BTU
•
BWLD
•
BXS
•
CAB
•
CAKE
•
CATY
•
CBOE
•
CBSH
•
CBT
•
CDK
•
CDNS
•
CEB
•
CFR
•
CGNX
•
CHD
•
CHS
•
CIEN
•
CLC
•
CLGX
•
CLH
•
CLI
•
CMC
•
CMP
•
CNC
•
CNK
•
CNL
•
CNO
•
CNW
•
COO
•
CPRT
•
CPT
•
CR
•
CRC
•
CREE
•
CRI
•
CRL
•
CRS
•
CSAL
•
CSL
•
CST
•
CVG
•
CVLT
•
CXW
•
CY
•
CYH
•
CYN
•
CYT
•
DAN
•
DBD
•
DCI
•
DDD
•
DECK
•
DEI
•
DF
•
DKS
•
DLX
•
DNKN
•
DNOW
•
DNR
•
DPZ
•
DRC
•
DRE
•
DRQ
•
DST
•
DV
•
DWA
•
EAT
•
EGN
•
ENR
•
EQY
•
ESL
•
EV
•
EWBC
•
EXP
•
EXR
•
FAF
•
FBHS
•
FCN
•
FCS
•
FDS
•
FEIC
•
FHN
•
FICO
•
FII
•
FL
•
FLO
•
FMER
•
FNFG
•
FRT
•
FTNT
•
FULT
•
GEF
•
GES
•
GGG
•
GHC
•
GMT
•
GNTX
•
GPN
•
GPOR
•
GVA
•
GWR
•
GXP
•
HAIN
•
HBHC
•
HCC
•
HE
•
HFC
•
HII
•
HIW
•
HLX
•
HME
•
HMSY
•
HNI
•
HNT
•
HOLX
•
HPT
•
HRC
•
HSC
•
HSNI
•
HUB.B
•
HYH
•
IBOC
•
IDA
•
IDCC
•
IDTI
•
IDXX
•
IEX
•
IM
•
INFA
•
INGR
•
INT
•
IPGP
•
ISCA
•
ISIL
•
IT
•
ITRI
•
ITT
•
JAH
•
JBHT
•
JBL
•
JBLU
•
JCP
•
JDSU
•
JKHY
•
JLL
•
JNS
•
JW.A
•
KATE
•
KBH
•
KBR
•
KEX
•
KEYS
•
KLXI
•
KMPR
•
KMT
•
KN
•
KRC
•
LAMR
•
LANC
•
LDOS
•
LECO
•
LHO
•
LII
•
LKQ
•
LNT
•
LPNT
•
LPT
•
LPX
•
LSTR
•
LXK
•
LYV
•
MAA
•
MAN
•
MANH
•
MCY
•
MD
•
MDC
•
MDP
•
MDRX
•
MDU
•
MENT
•
MLHR
•
MMS
•
MSA
•
MSCC
•
MSCI
•
MSM
•
MTD
•
MTX
•
MUSA
•
NATI
•
NBR
•
NCR
•
NDSN
•
NEU
•
NFG
•
NNN
•
NSR
•
NVR
•
NYCB
•
NYT
•
OA
•
OCR
•
ODFL
•
ODP
•
OFC
•
OGE
•
OGS
•
OHI
•
OII
•
OIS
•
OLN
•
OMI
•
ORI
•
OSK
•
OZRK
•
PACW
•
PAY
•
PB
•
PCH
•
PII
•
PKG
•
PLCM
•
PLT
•
PNM
•
PNRA
•
POL
•
POST
•
PRI
•
PTC
•
PTEN
•
RAX
•
RBC
•
RCII
•
RDC
•
RE
•
REG
•
RGA
•
RGLD
•
RJF
•
RKT
•
RMD
•
RNR
•
ROL
•
ROSE
•
ROVI
•
RPM
•
RRD
•
RS
•
RYN
•
SAIC
•
SAM
•
SBNY
•
SCI
•
SEIC
•
SF
•
SFG
•
SIG
•
SIRO
•
SIVB
•
SKT
•
SLAB
•
SLGN
•
SLH
•
SLM
•
SM
•
SMG
•
SMTC
•
SNH
•
SNPS
•
SNV
•
SON
•
SPN
•
SPXC
•
STE
•
STLD
•
STR
•
SUNE
•
SVU
•
SWI
•
SXT
•
TCB
•
TCO
•
TDS
•
TDW
•
TDY
•
TECD
•
TECH
•
TER
•
TEX
•
TFX
•
TGI
•
THG
•
THO
•
THOR
•
THS
•
TIME
•
TKR
•
TLN
•
TMST
•
TOL
•
TPX
•
TR
•
TRMB
•
TRMK
•
TRN
•
TUP
•
TW
•
TYL
•
UDR
•
UE
•
UFS
•
UGI
•
ULTI
•
UMPQ
•
UNFI
•
UNT
•
UTHR
•
VAL
•
VLY
•
VMI
•
VSH
•
VSTO
•
VVC
•
WAB
•
WAFD
•
WBS
•
WCG
•
WCN
•
WDR
•
WEN
•
WERN
•
WETF
•
WEX
•
WGL
•
WNR
•
WOOF
•
WOR
•
WPG
•
WPX
•
WR
•
WRB
•
WRI
•
WSM
•
WSO
•
WTR
•
WWAV
•
WWD
•
X
•
Y
•
ZBRA
•
S&P 600 index components
AAON
AAT
AAWW
ABAX
ABFS
ABM
ABMD
ACAT
ACO
ACOR
ADC
AEC
AEGN
AEIS
AFAM
AFFX
AGYS
AHS
AIN
AIR
AIRM
AIT
AKR
AKRX
AKS
ALE
ALGN
ALGT
ALOG
AMED
AMSF
AMSG
AMWD
ANDE
AOI
APEI
APOG
AREX
ARQL
ARRS
ASEI
ASGN
ASTE
ATMI
ATNI
ATU
AVA
AVAV
AVD
AVID
AWR
AXE
AZZ
B
BABY
BANR
BAS
BBCN
BBOX
BC
BCOR
BCPC
BDC
BELFB
BFS
BGFV
BGG
BGS
BH
BHE
BJRI
BKE
BKMU
BKS
BLKB
BMI
BNNY
BOFI
BPFH
BRC
BRKL
BRKS
BRLI
BRS
BTH
BWLD
BWS
BYD
CACI
CALM
CAMP
CAS
CASY
CATM
CATO
CBB
CBEY
CBK
CBM
CBR
CBRL
CBU
CCC
CCMP
CCRN
CDI
CDR
CEC
CECO
CENTA
CENX
CEVA
CFNL
CGNX
CGX
CHCO
CHE
CIR
CJES
CKH
CKP
CLD
CLMS
CLW
CMN
CMO
CMTL
CNC
CNMD
COCO
COHR
COHU
COLB
COR
CPLA
CPSI
CRK
CROX
CRUS
CRVL
CRY
CRZO
CSGS
CSH
CTS
CUB
CUZ
CVBF
CVGW
CW
CYBX
CYNO
DAKT
DAR
DCOM
DEL
DGII
DGIT
DHX
DIN
DIOD
DMND
DORM
DRH
DRIV
DSPG
DTSI
DW
DXPE
DY
EBIX
EBS
ECPG
EE
EFII
EGL
EGOV
EGP
EHTH
EIG
ELY
EME
ENS
ENSG
ENTR
EPAY
EPIQ
EPR
ERA
ESE
ESI
ESIO
ETH
EVR
EXAR
EXH
EXLS
EXPO
EZPW
FARO
FBP
FCF
FCFS
FEIC
FELE
FF
FFBC
FFIN
FINL
FIX
FMBI
FNB
FNGN
FNP
FOR
FORR
FRAN
FRED
FSP
FSS
FST
FTDDV
FTK
FUL
FWRD
FXCM
GB
GBCI
GCO
GDOT
GEO
GEOS
GFF
GIFI
GK
GLT
GNCMA
GOV
GPI
GSM
GTAT
GTIV
GTY
GY
HAE
HAFC
HAIN
HAYN
HCI
HCSG
HELE
HF
HGR
HHS
HI
HIBB
HITK
HITT
HLIT
HMN
HOMB
HOS
HPY
HR
HSII
HSTM
HTLD
HUBG
HVT
HW
HWAY
HWKN
HZO
IART
IBKR
ICON
ICUI
IGTE
IILG
IIVI
INDB
ININ
IO
IPAR
IPCC
IPCM
IPHS
IPXL
IRBT
IRC
ITG
IVAC
IVC
JACK
JAKK
JBT
JCOM
JJSF
JOSB
KALU
KAMN
KELYA
KFY
KIRK
KLIC
KND
KNX
KOP
KOPN
KRA
KRG
KS
KWR
LAD
LDL
LDR
LFUS
LG
LHCG
LHO
LINC
LL
LMNX
LMOS
LNCE
LNN
LOGM
LPSN
LQDT
LTC
LXP
LXU
LYV
LZB
MANH
MBFI
MCF
MCRI
MCRL
MCS
MDCO
MDSO
MEAS
MED
MEI
MGAM
MGLN
MHO
MIG
MINI
MKSI
MKTX
MLI
MMS
MMSI
MNRO
MNTA
MOG A
MOH
MOV
MPW
MPWR
MRCY
MSCC
MSTR
MTH
MTRN
MTRX
MTSC
MW
MWIV
MWW
MYE
NANO
NAVG
NBTB
NCI
NEOG
NEWP
NILE
NJR
NOG
NP
NPBC
NPK
NPO
NR
NSIT
NSP
NTCT
NTGR
NTLS
NTRI
NUVA
NWBI
NWE
NWN
NX
ODFL
OMCL
OMG
ONB
ONE
OPEN
OPLK
ORB
ORIT
ORN
OSIS
OUTR
OXM
OZRK
PACW
PBH
PBNY
PBY
PCTI
PDCE
PEI
PERY
PES
PETS
PFS
PJC
PKE
PKT
PKY
PLCE
PLXS
PMC
PNFP
PNK
PNY
POL
POOL
POWI
POWL
PPS
PQ
PRA
PRAA
PRFT
PRGS
PRXL
PSB
PSEC
PSEM
PVA
PVTB
PZZA
QCOR
QLGC
QNST
QSII
RBCN
RECN
RGR
RLI
ROCK
ROG
RRGB
RSTI
RT
RTEC
RTI
RUTH
RYL
SAFM
SAFT
SAH
SAIA
SAM
SANM
SBRA
SCL
SCOR
SCSC
SCSS
SENEA
SF
SFNC
SFY
SGY
SHFL
SHLM
SHOO
SIGI
SIGM
SJI
SKT
SKX
SKYW
SMA
SMCI
SMP
SMRT
SNCR
SNTS
SNX
SONC
SPAR
SPF
SPPI
SPTN
SRDX
SSD
SSI
SSP
SSS
STBA
STC
STMP
STRA
SUP
SUPX
SUSQ
SWC
SWM
SWS
SWX
SXC
SXI
SYKE
SYMM
SYNA
TAYC
TBI
TCBI
TDY
TESO
TG
THS
TILE
TMP
TNC
TNGO
TQNT
TRAK
TRST
TSRA
TTC
TTEC
TTEK
TTI
TTMI
TTWO
TUES
TWGP
TWI
TXI
TXRH
TYL
TYPE
UBA
UBSI
UCBI
UEIC
UFCS
UFPI
UHT
UIL
UMBF
UMPQ
UNF
UNS
USMO
USTR
UTEK
UTI
VAC
VDSI
VECO
VICR
VIVO
VOXX
VPFG
VPHM
VRTS
VRTU
VSAT
VSI
VVI
WAGE
WDFC
WGO
WIBC
WIRE
WPP
WRLD
WST
WTFC
WTS
WWW
XOXO
XXIA
ZEP
ZEUS
ZLC
ZQK
ZUMZ
"... common stocks are subject to irrational and excessive price fluctuations in both directions ..."
--Benjamin Graham